MUSLIM REFUGEE Goes On Stabbing Rampage On Very First Day Of USCCB'S Fortnight for Freedom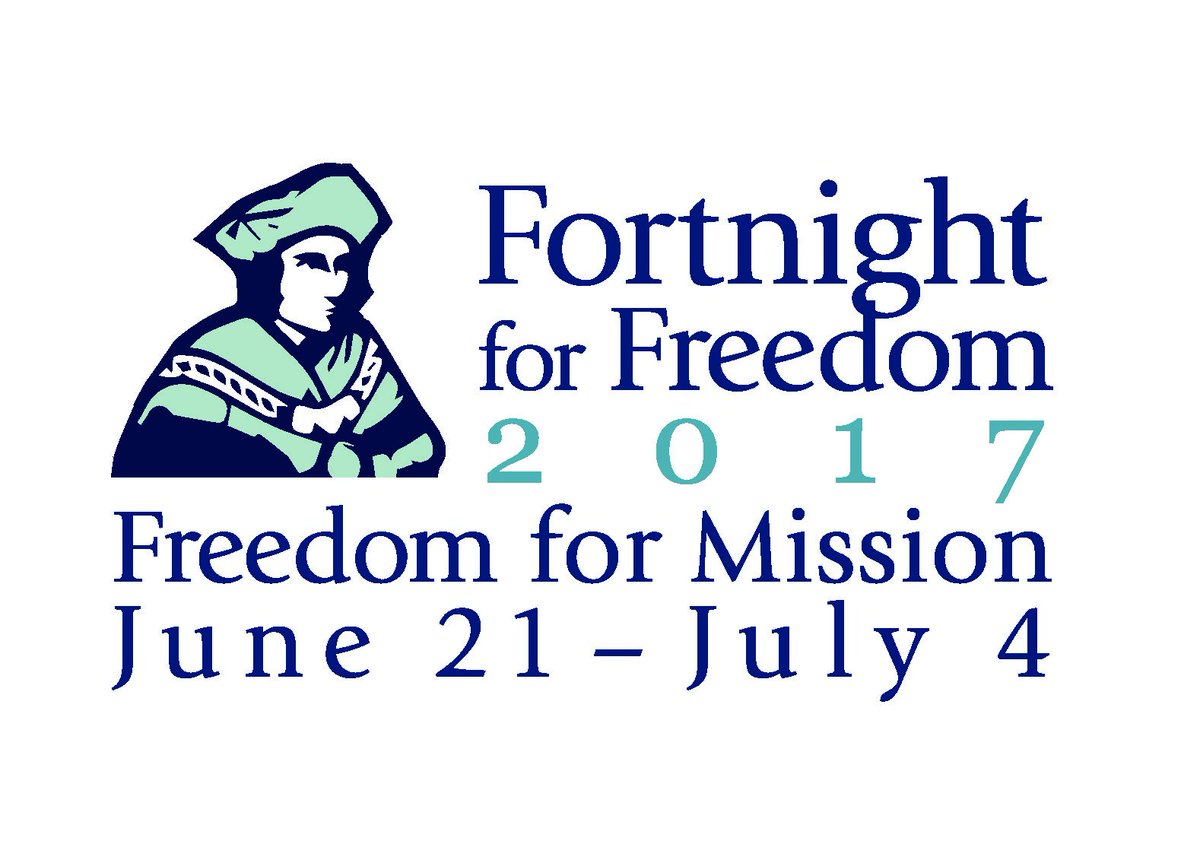 21 JUNE 2017
What is the Fortnight for Freedom?
Each year dioceses around the country arrange special events to highlight the importance of defending religious freedom. The Fortnight for Freedom is from June 21—the vigil of the Feasts of St. John Fisher and St. Thomas More—to July 4, Independence Day.
How to Talk about Religious Freedom
In this time of increasing polarization in our culture, we can contribute to a better understanding of religious freedom in a way that respects all people. This short guide aims help Christians speak with friends and neighbors about religious freedom and work to clear up misconceptions about it.
Pray, Reflect, Act
We are called to follow Christ as missionary disciples by seeking the truth, serving others, and living our faith in all that we do. Let us take a few moments each day from June 21 - July 4 to pray, reflect, and take action on religious liberty, both here in this country and abroad.
Freedom to serve migrants and refugees
Pray
That the Lord would protect all migrants and refugees, and that all those who work with people on the move would be free to serve.
Reflect
Christians are committed to caring for the vulnerable, and migrants and refugees are some of the most vulnerable. The Church has long sought to serve the unique needs of "people on the move," from providing for basic needs, to assisting with resettlement, to offering legal services to help newcomers navigate the system of their host country. In recent years, new laws and regulations have been proposed that have the effect of restricting the Church's ability to serve. Under one state law, even giving an undocumented person a ride to Mass could have been deemed a criminal offense. Furthermore, the new federal Administration has sought to drastically reduce the number of refugees admitted into the U.S., and has suspended the resettlement of refugees from countries where many people face violent persecution. The Church is called to serve the vulnerable, and we must remain steadfast in our commitment to solidarity with migrants and refugees Freedom to serve migrants and refugees
Act
The USCCB's Justice for Immigrants Campaign is an effort to unite and mobilize a growing network of Catholic entities and people of goodwill in support of immigration reform. Get news, resources, and action alerts from Justice for Immigrants at justiceforimmigrants.org.
Source
21 JUNE 2017
MUSLIM REFUGEE GOES ON A STABBING RAMAPGE
NBC News: Feds looking into Flint airport stabbing as 'possible act of terrorism'
FLINT TOWNSHIP, Mich. - Police say an airport officer was stabbed in the neck Wednesday morning at Bishop International Airport in Flint. The officer was taken to the hospital. Michigan State Police said the officer is in critical condition. Police identified the injured officer as Lt. Jeff Neville. Bishop International Airport was evacuated and is closed.Police said a suspect has been taken into custody. The airport released the following statement: "All passengers are safe and are being evacuated at this time. Please check with your airline for potential cancellations or delays." The FBI is leading the investigation. The Flint City Hall began operating under heightened security in an abundance of caution after the incident. "Right now we are still awaiting more information about the situation at Bishop Airport this morning," Flint Mayor Karen Weaver said. "My thoughts and prayers are with all of our law enforcement officers who work to service and protect us each and every day. I want the public to know that several agencies are involved and working to ensure the situation is under control. However, at this time we are taking extra precautions just to be safe."
Source