MUSLIM Shot DEAD While Trying To Enter Police Station With Knife & Bomb Vest Shouting Allahu Akbar In Paris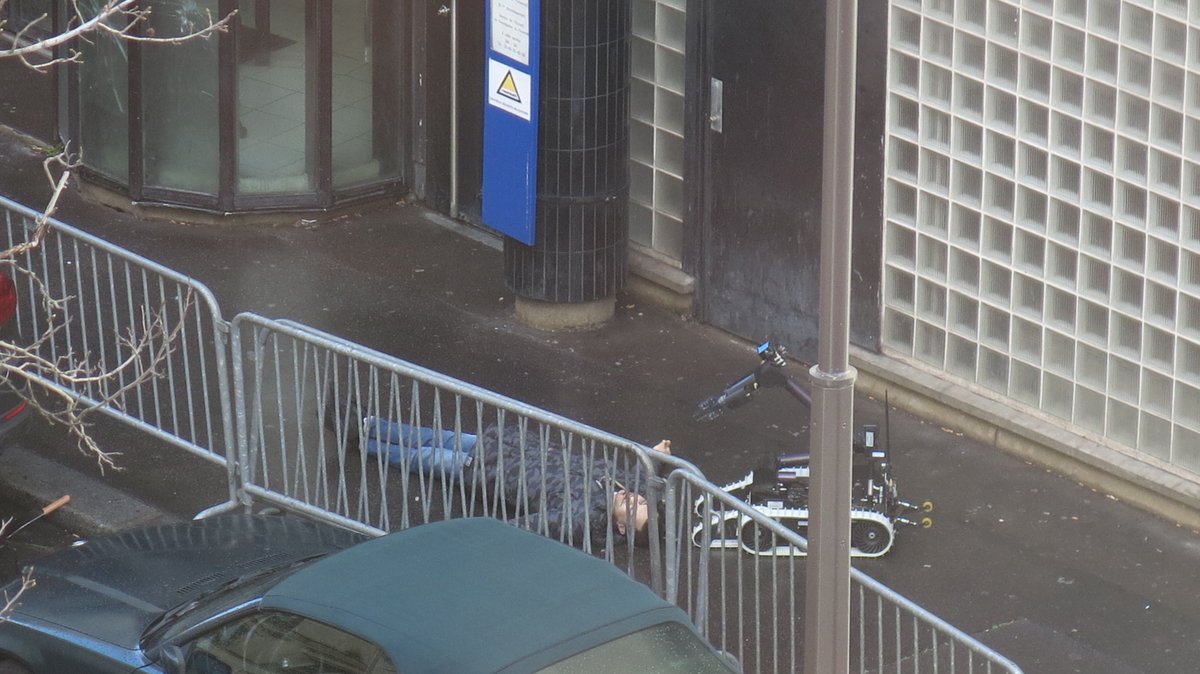 Police in Paris have shot a man dead who tried to enter a police station armed with a knife, shouting 'Allahu Akbar.' It was believed he was wearing a suicide belt, but police union sources say it was fake.
The French broadcaster iTele says the incident took place at the Goutte d'Or police station in Paris' 18th district.
Anna Polonyi, a journalist from the New York Times, has published a photo of a man lying on the ground outside the building. She said a robot appears to be inspecting the body.
An eyewitness said two or three shots were heard, AFP reports. Police have sealed off the area.
The man armed with a knife allegedly attacked on-duty policemen, with one officer receiving injuries, according to local media reports.
RT Read More>>>>>>